Do you enjoy reading? If yes then check out the reading log templates on this page. Reading is such a good habit, there are so many things to learn from reading. There are people who have abundant knowledge and all thanks to reading. This small habit of reading has the potential to change your entire life for good. Knowledge is everything in today's world and that comes with reading. If you are a reader then here we have reading log templates for you. Download any of the reading log for your use.
People who are into reading should definitely maintain a reading log in order to keep a record of their reading activities. With the help of a reading log, you can keep a check on the books you're reading, till what page you have read, you can even plan reading activities for the entire week/month, even add notes, etc. The purpose of using a reading log is to keep yourself updated about which books you're reading. Different type of reading logs are available these days, some of them are shared on this page. Check out the log templates, download a suitable one for your use, print it out, and start using it.
What is a Reading Log?
A reading log is a document that is used by reader to keep a check on their reading activities. It is basically the list of books you are currently reading. The information related to the book could be added in a log such as the book title, number of pages you have read, reading dates, etc. It's always beneficial to have some sort of reading records for your own clarity.
You can see the use of reading logs in schools as well where they are used to create a habit of reading among young students. Teachers even give reading assignments to students because it enhances their vocabulary and reading skills. There is a lot to learn and take away from reading. With the help of a reading log, you can write down your favourite scene, quote, what you have learned, etc. to make a proper reading journal for your personal use. Just in case, if you don't know how to make a reading log then please check out the template below to see how it looks, You can even download this log template.
Reading Log Template in PDF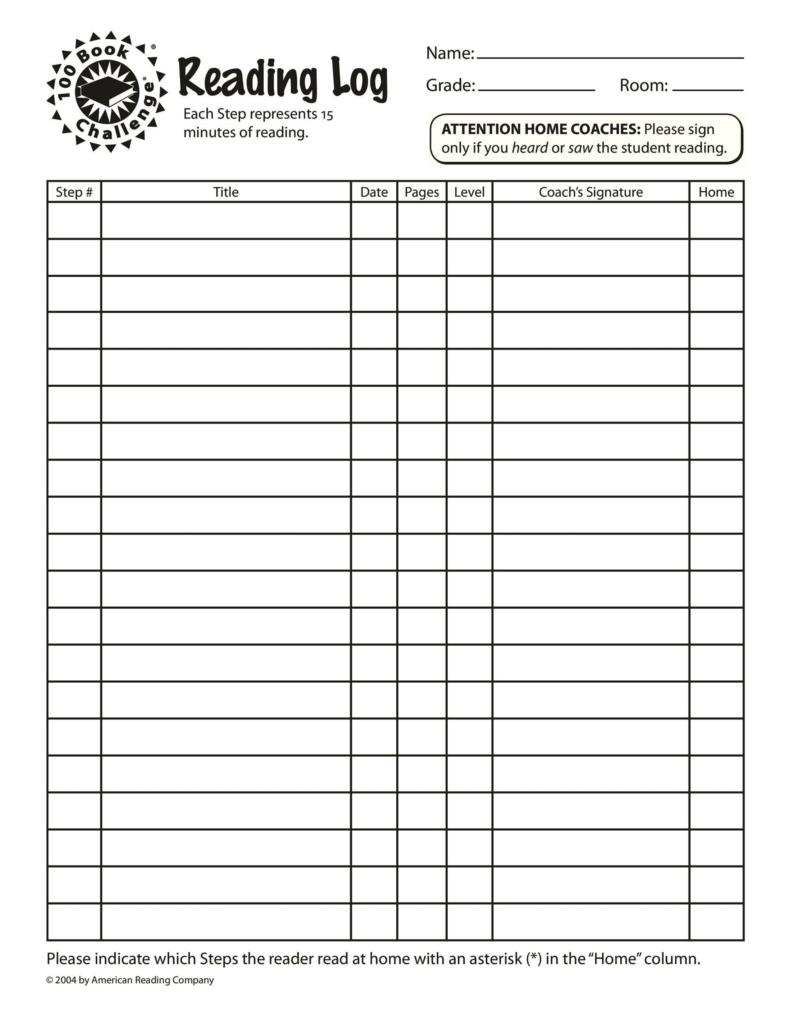 Purpose of Using a Reading Log
Reading is one of the most attentive way to learn something. While reading we are completely involved in it that is not possible while listening or watching a video. This is the reason reading is considered as one of the best methods when it comes to learning. There are thousands of books out there about everything. People have written about their life, experience, etc.
There is not a single problem that you are facing is new. People have faced problems, they found the solution as well, and they have written their experiences as well. Learn from the experiences of other people. And this is the reason we advise everyone to start reading and see what good changes it brings in your life. Start with 10 minutes of reading, use the reading journal from here and make a reading log for each day. Simply follow that log for 21 days and you will start acquiring the habit of reading.
Different genre books are other there. Are you feeling demotivated? then read the motivation books. There are book for entertainment and drama as well. There are books that helps you in business and personal growth as well. Like I said before, there are books on every single problem you are currently facing. There is so much knowledge available other there, all you need to do is start reading.
Conclusion
Reading is one of the great habit that a person can acquire. Use a reading journal or log if you want to keep a track of your reading activities. On this page, you can find out some useful log templates. Download any template to make a reading log for your personal use. Do check this site more often for more such useful templates and information.