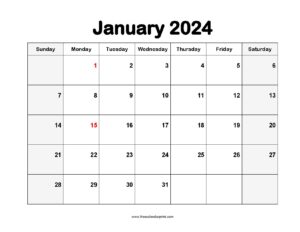 Searching for Printable January 2024 Calendar Template? We have plenty of printable calendars on this page, check out the templates below and download a suitable one for your use. All the calendars are available for free download in a printable format.
Kick start this month by planning the important work, set work priorities, have some monthly goals or objectives. Use a simple January 2024 printable calendar for planning time and work activities. People are super busy these days, most of us don't have enough time to spend with friends or family. This is because we are doing things without any system or routine, you will find time for everything once you have your time planned in a proper way. Get yourself a monthly planner, make a schedule for the entire month, eliminate all the work distractions.
Blank January Printable Calendar 2024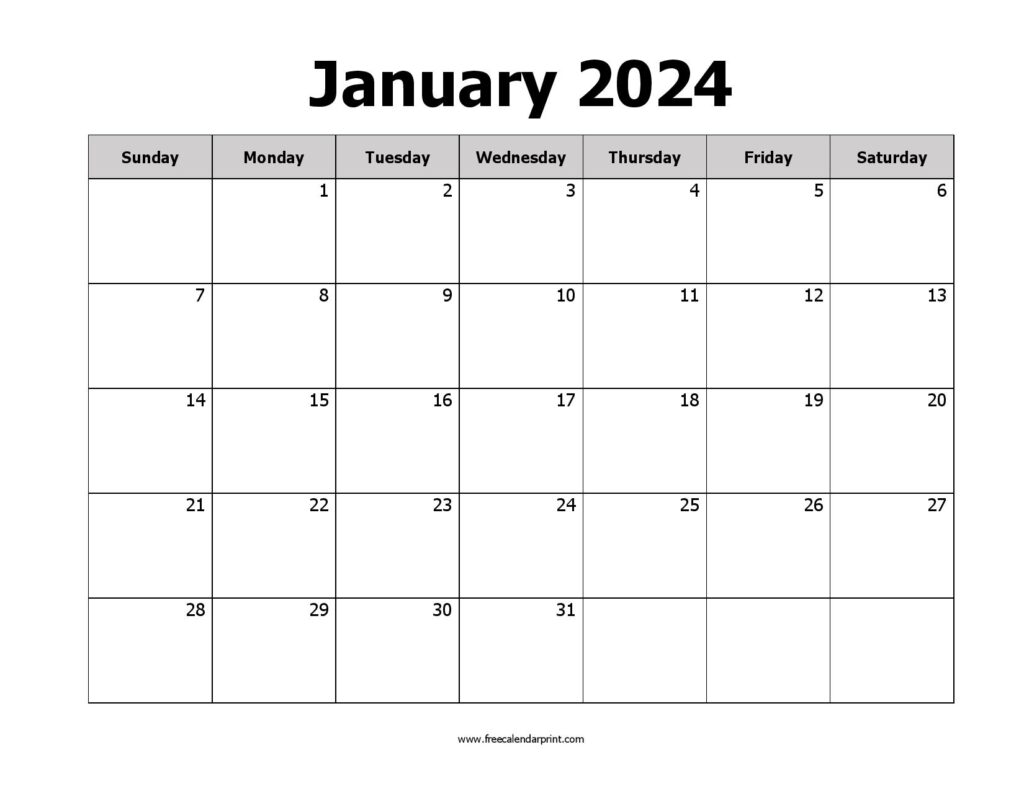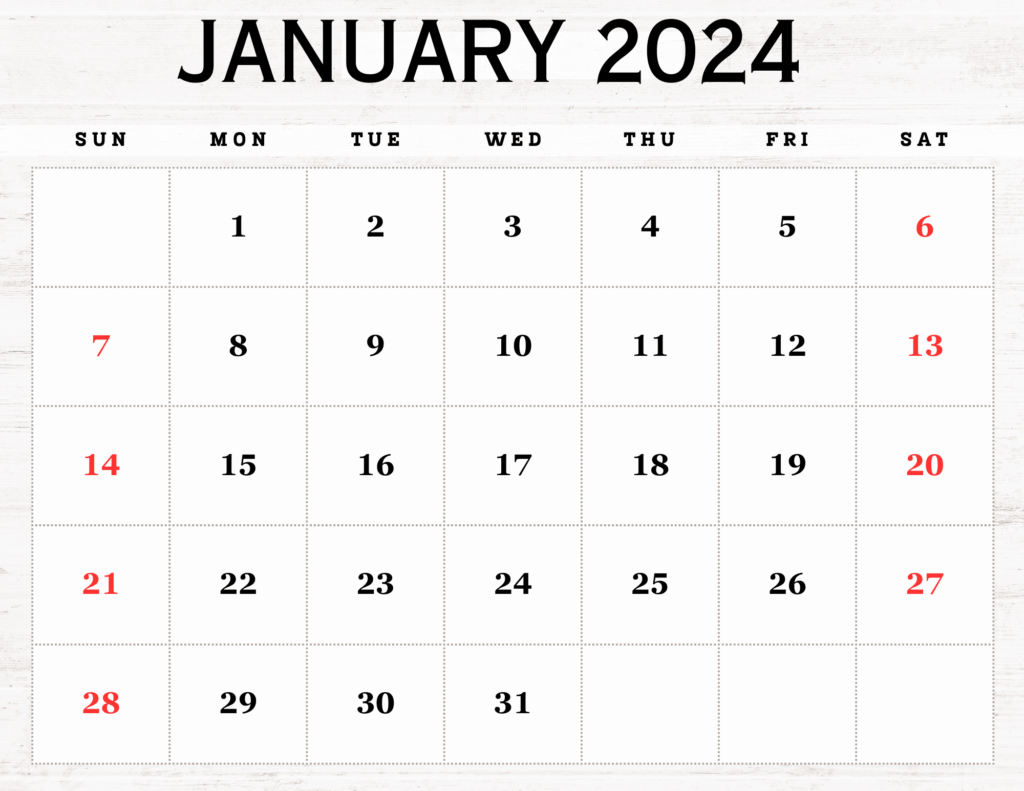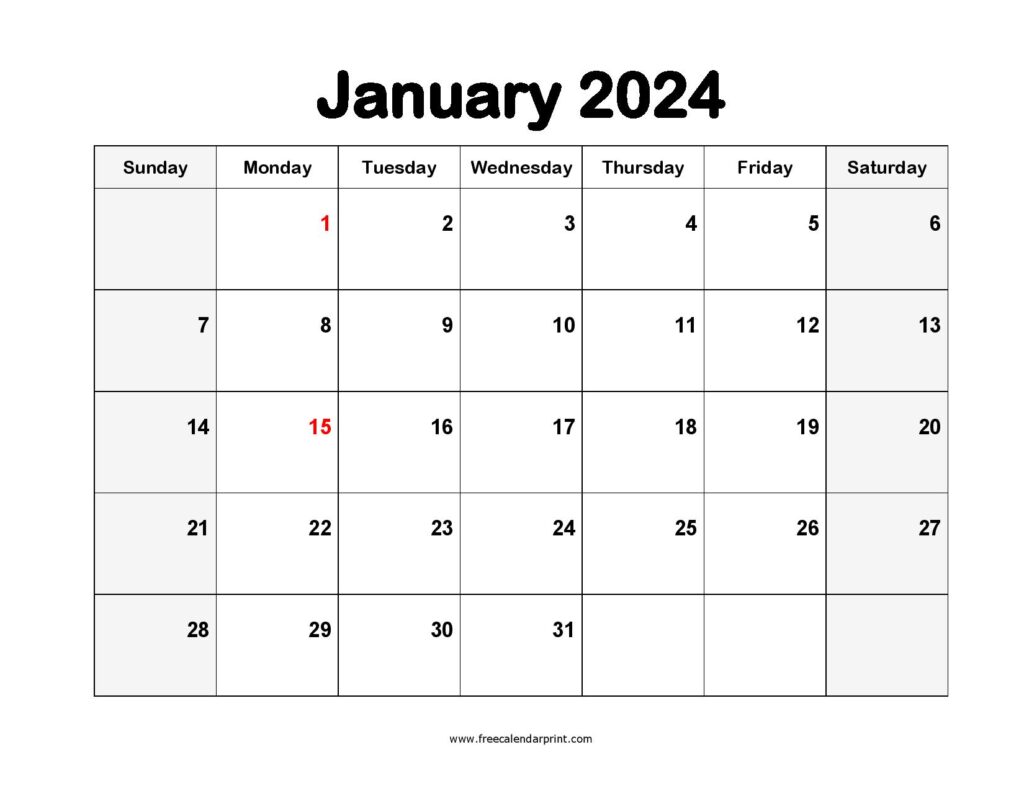 You can literally download a printable January calendar with a single click, as you can see the download link is available below each calendar preview or image. Blank, simple, and elegant printable calendars are provided on this page for the month of January 2024. Using a calendar is easy, simple, and convenient. This is why people prefer to use a free printable calendar instead of paying money for work management tools. All the calendar are ready to download and print. You can either download a pdf version of a calendar or even take a print-out for your use.
Advantages of Free Printable Monthly January 2024 Calendar
A calendar is prepared at all level be at school, college, offices, businesses, etc. Everyone knows how a calendar works and how to use. A calendar is probably the best time and work management tool that allow people to get hold of their work activities. Businesses used calendars to create a work flow, set project deadlines, record employees attendance and work performance. Different people have different ways of using a calendar. For the convenience of our users, multiple printable calendars are shared here, choose the one that you like the most and print it.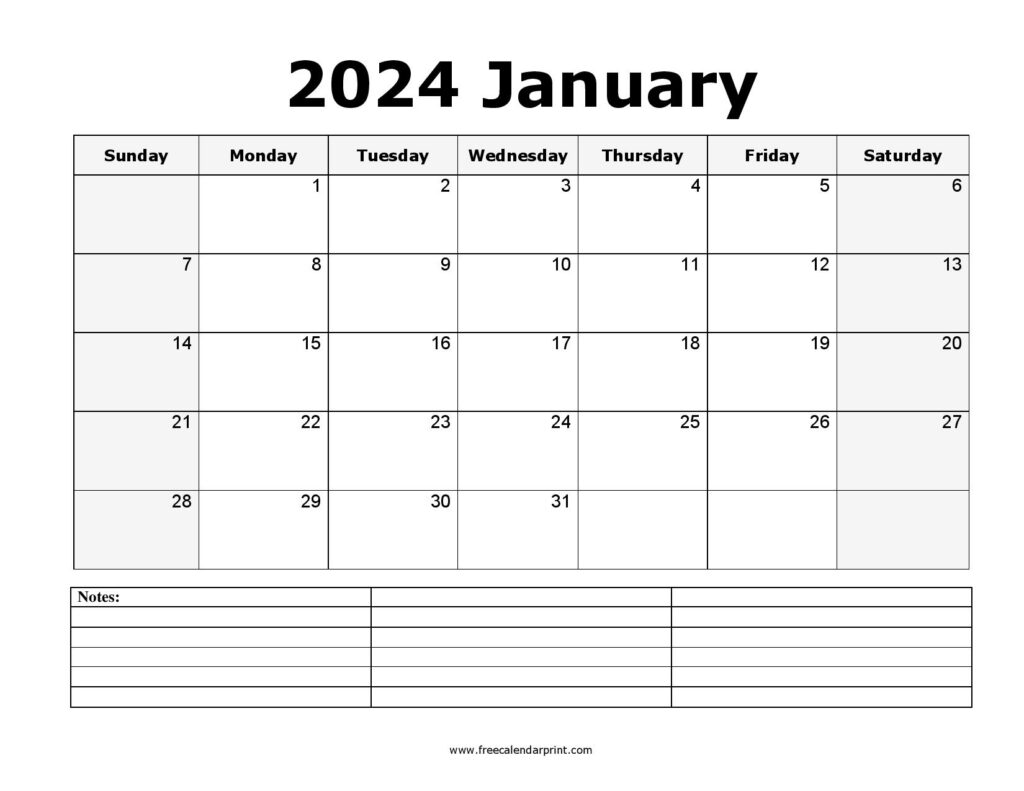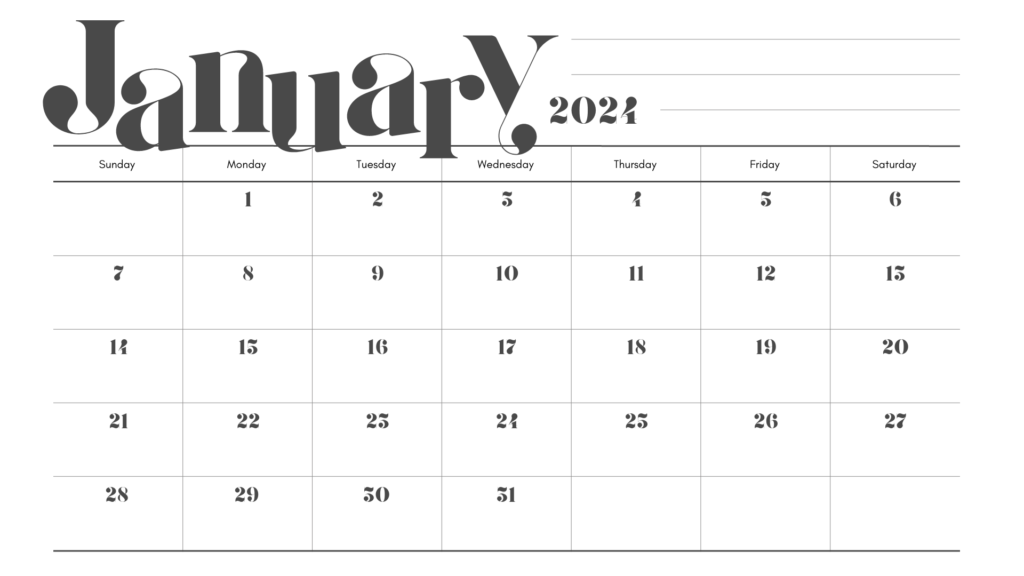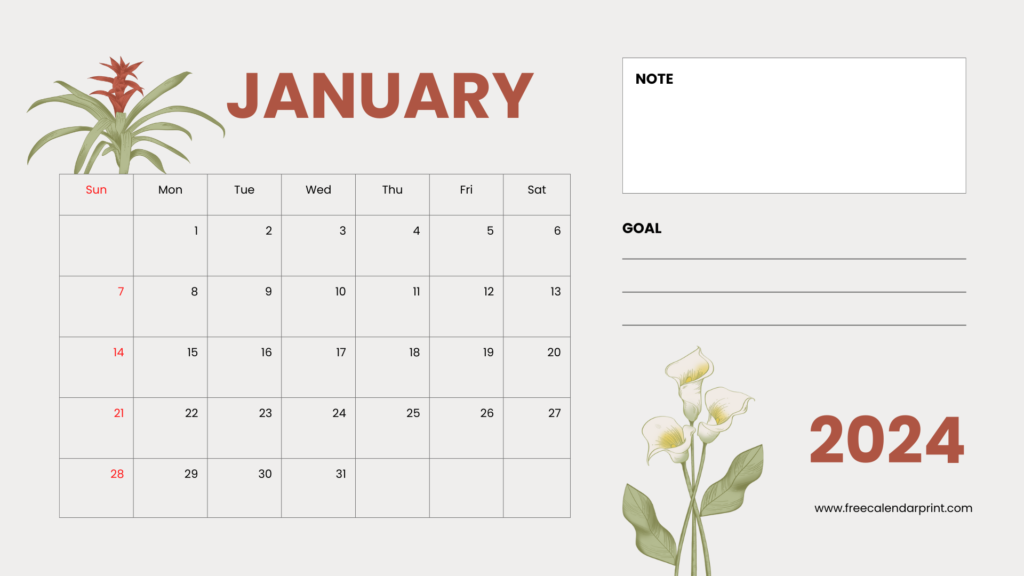 Download Printable January 2024 Calendar For Free !!
Without wasting any time! Download any of the monthly January Calendar 2024 template from this page. Making a work planner is much easier once you have an access of the ready to use printable calendar template. A monthly calendar is best when it comes to planning the monthly work activities. If you are struggling with time or work management issues then it's the correct time to start planning monthly work and use a printable calendar to see what good changes it brings in your life.
Using a printable calendar should not be difficult because it's super simple to use. A well made work planner helps in the process of accomplishing work goals or objectives in a timely manner before the deadlines. Check out the links below to download monthly calendars for each month of the year 2024.
Calendars for 2024: January 2024. February 2024. March 2024. April 2024. May 2024. June 2024. July 2024. August 2024. September 2024. October 2024. November 2024. December 2024, 2024 One Page Calendar