Hello everyone! Check out printable March 2024 calendar templates to mark important dates of the March month. Just like any other month, here we are to update our users with a collection of printable monthly calendars available for free download in a printable format. Manage or plan the work activities of this month with ease.
Most people are using calendars just to keep a check on what date or day it is. There are numerous ways of using a calendar specially when it comes to time and work management. You can use a calendar to plan your monthly work, set work priorities, plan your holidays or vacation, track your fitness routine, plan your meals, etc. There are no limitations when it comes to using a calendar and we advise all users to make a habit of planning their daily life activities in order to get more organized and focused in life. Different type of March 2024 calendar printable are shared here.
Blank March 2024 Printable Calendar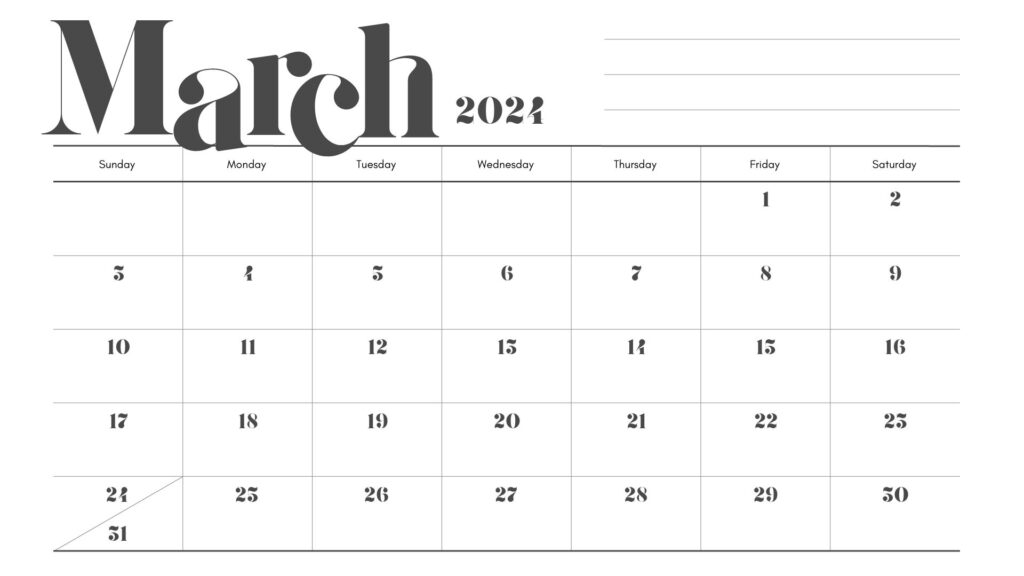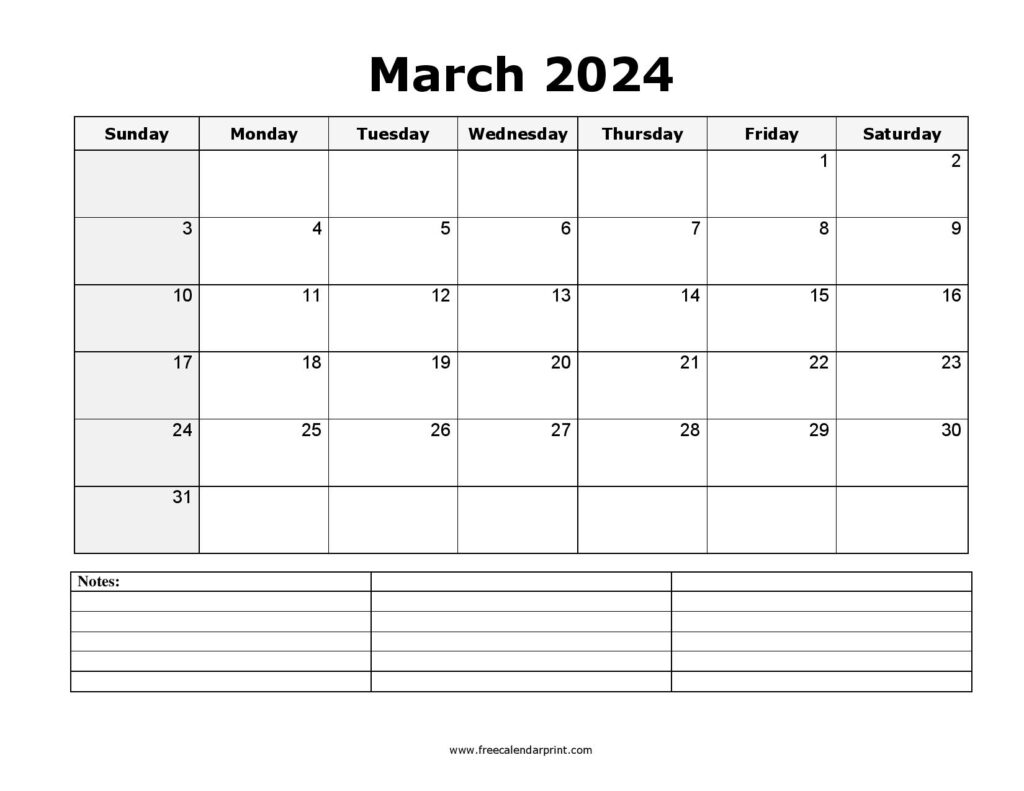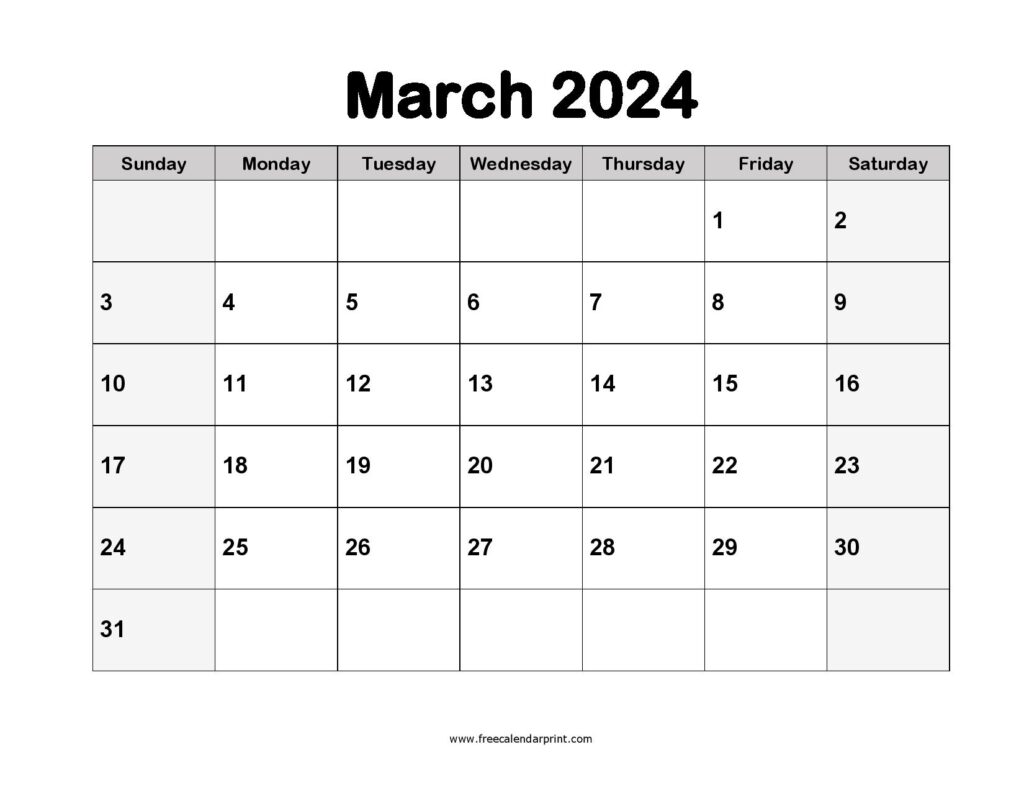 Blank Calendar March 2024 templates are here for free download, all the calendars are ready to print and use. So what are you even waiting for? Choose your calendar template and download it in pdf format. There should not be a hesitation when it comes to planning work, everyone including students and working professional must pay attention to what they want to accomplish in a month and plan their daily schedule accordingly. Having a work planner at place keeps you organized, focused, and motivated to achieve your end goals.
Why Should I Use Free March 2024 Calendar Printable?
There are businesses and companies which are using printable calendars for recording the attendance, work performance, distributing work schedules, and making an organzied work structure for all working people. If you are working in a place where you have deadlines for work or tasks then it's absolutely essential to plan the work because without work planning you won't be able to accomplish what you desired. Last minute planning can give you success one or two times but for consistent good results you have to master the art of time and work management.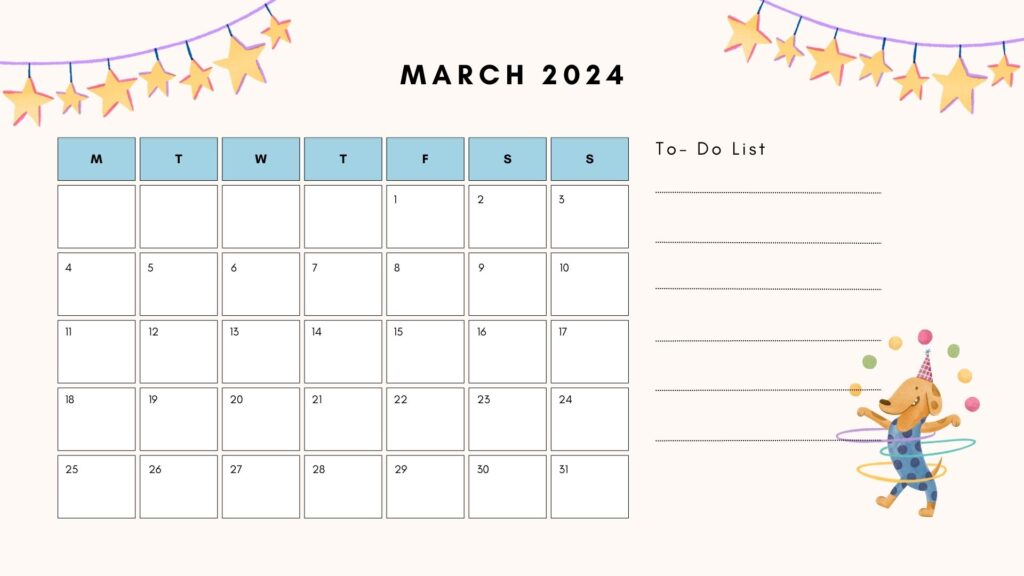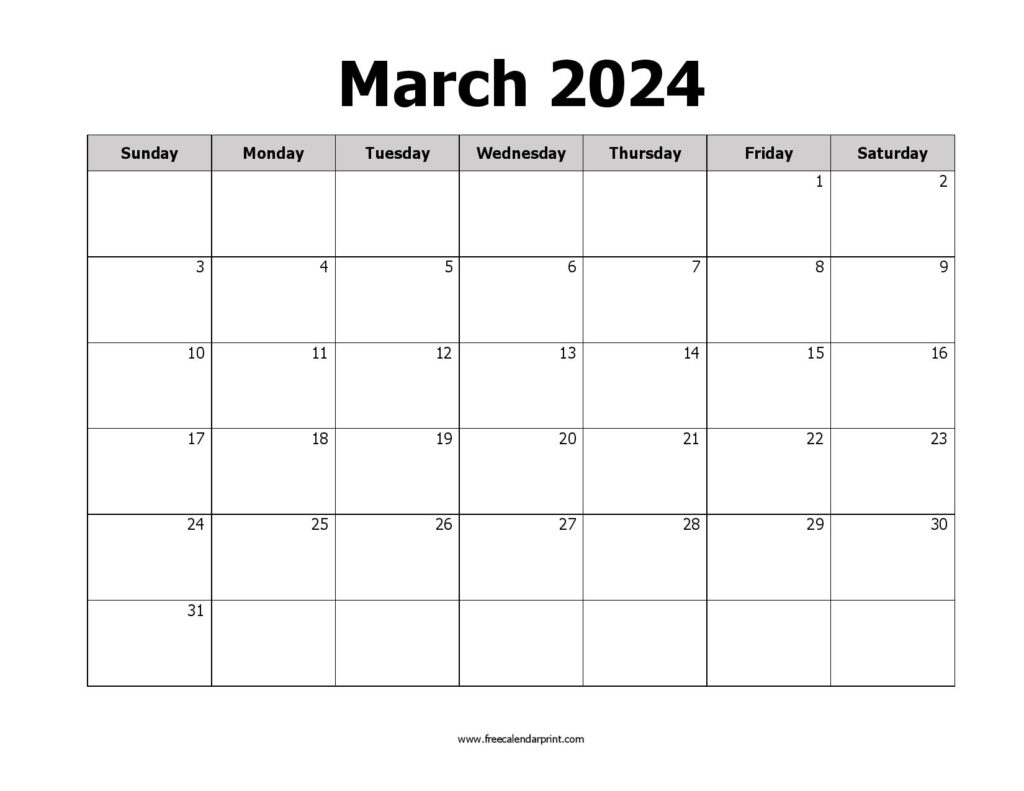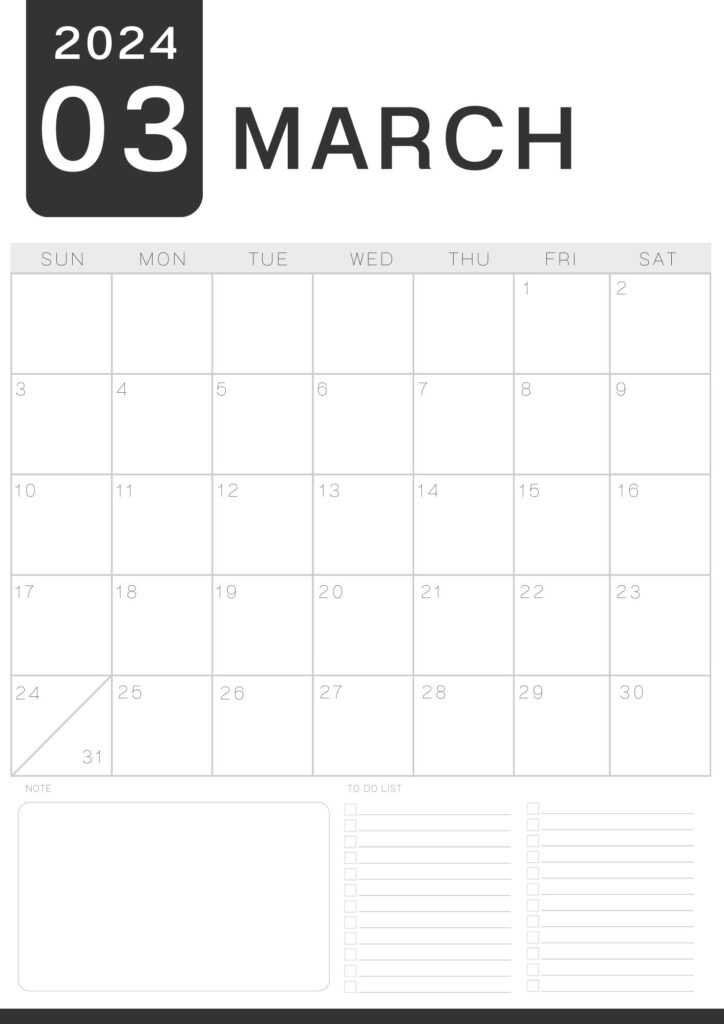 Download March 2024 Printable Calendar Without Wasting Any Time !!!
You should be in charge of your work and time, it should not be the other way around. Your work should not be controlling your lifestyle. In reality most of us are controlled by the work, we should get charge of our life and control everything. Start your month by planning the work for the entire month, you should know how to properly prioritize work, you should remove all the work distractions which aren't adding any value in your life. A good monthly or daily planner is the one where you have time for everything be it your study, work, and family.
Download and print your March 2024 monthly calendar and get hold of all monthly tasks.. There are numerous benefits of making a work planner using a printable calendar. Below you can see the links to download a printable calendar for all months of the year 2024.
Calendars for 2024: January 2024. February 2024. March 2024. April 2024. May 2024. June 2024. July 2024. August 2024. September 2024. October 2024. November 2024. December 2024, 2024 One Page Calendar