Here are plenty of printable June 2024 calendar templates for all our users who are searching for printable calendars for this month. A printable calendar is considered as one of the best tools when it comes to keep a check on the important dates and plan the monthly work activities. On this page, we provide printable calendars for free download in a printable format.
We understand you need printable calendar for each month of the year and that's why we have year round free monthly calendars available for free download in JPG and PDF format. June 2024 Printable Calendar can be downloaded with a single click from this page without spending a single penny. To view a pdf calendar your device must have Adobe Reader, you can print the calendar as many times as you would like. For the convenience of our users, different type of printable calendars are shared on this page, choose the one that you like the most and feel free to download or use it for your work needs or requirements.
Blank June 2024 Calendar Printable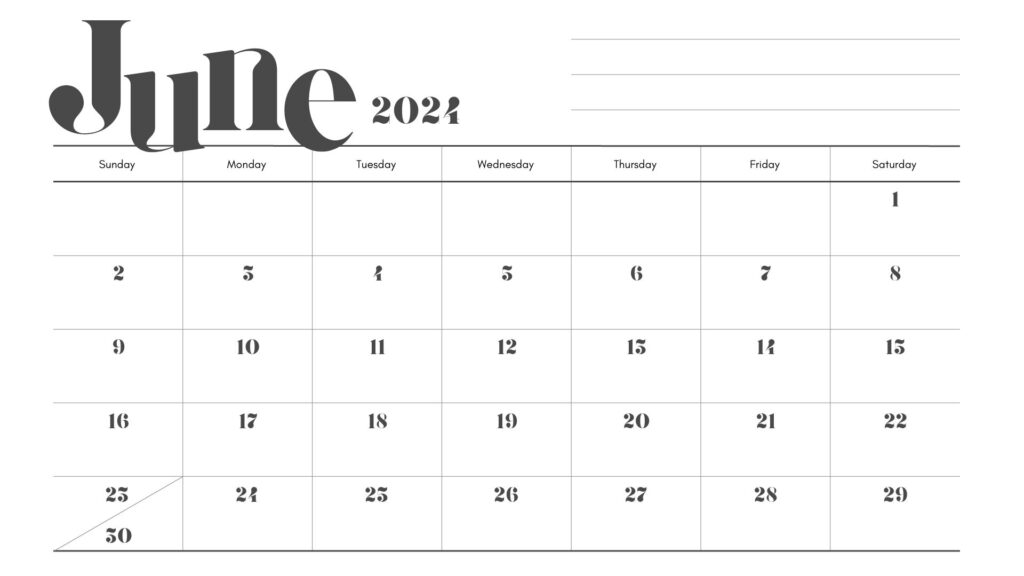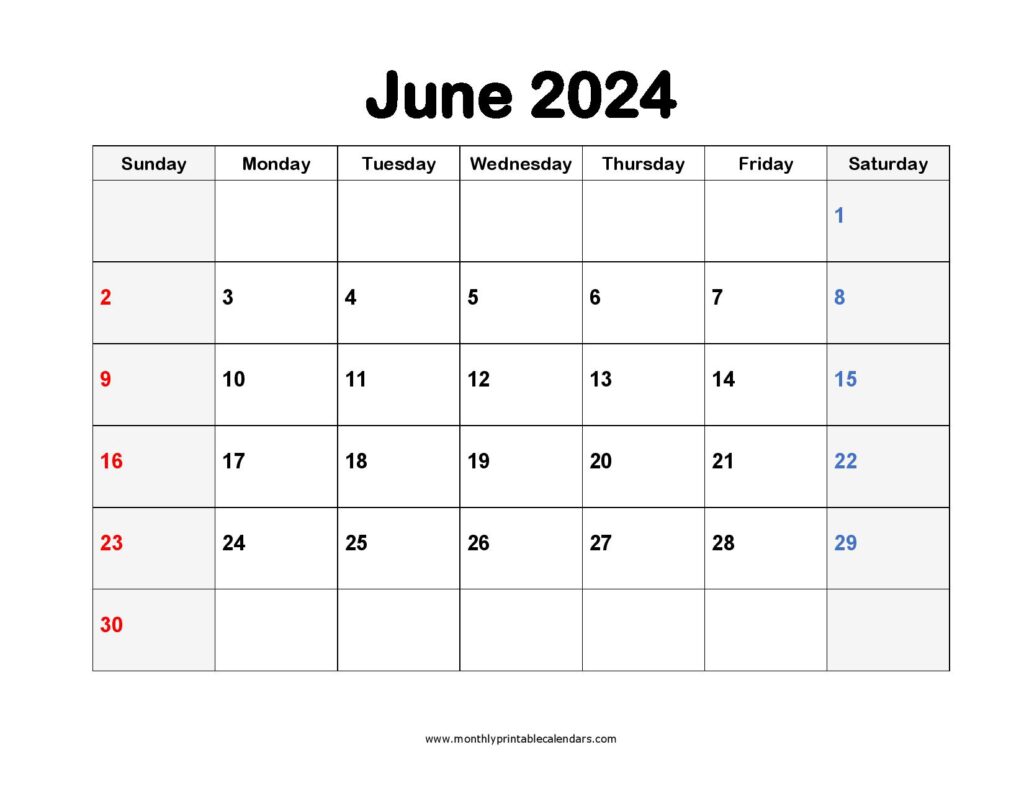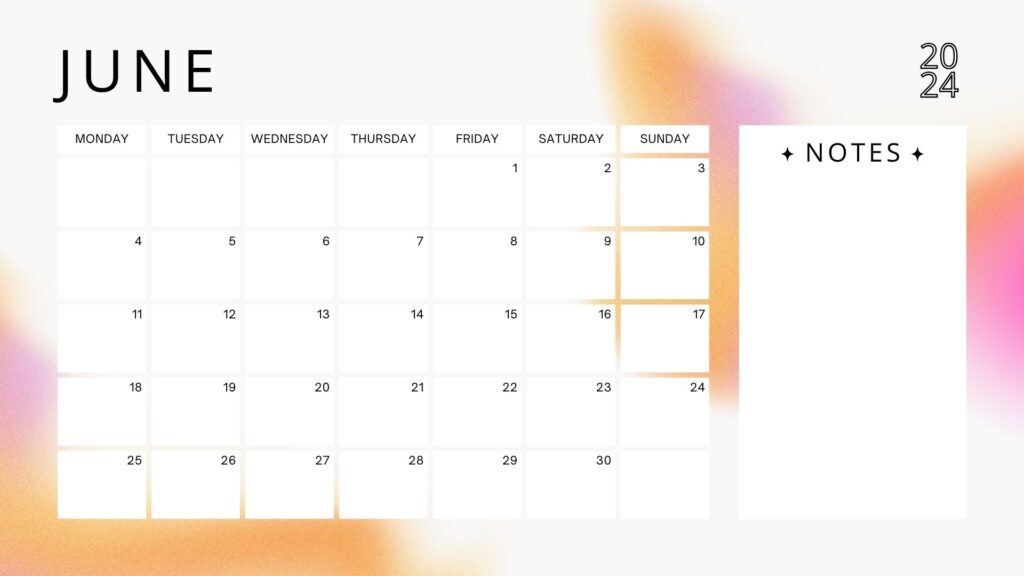 We're already in the mid of year 2024, so what are you even waiting for? It's the correct time to start planning and start accomplishing monthly goals in order to finally achieve your yearly goals. For work planning, you need a work planner and for that we have shared multiple printable calendars on this page. Without proper work planning, it becomes very confusing to manage or get hold of work. You should be the one controlling your work and it should not be other way around.
How Can I Use Free June 2024 Calendar Printable?
Using a printable calendar is no rocket science, it's super simple. Firstly, you need to download and print a monthly calendar from this page. Next start marking the important dates and write down work related notes or reminders. A good work plan is the one where you have time for everything be it your academic work, personal work, or professional work. Make sure to have time for relaxation, fun, and family as well. You will feel much relaxed and stress free once you have everything organized and well managed.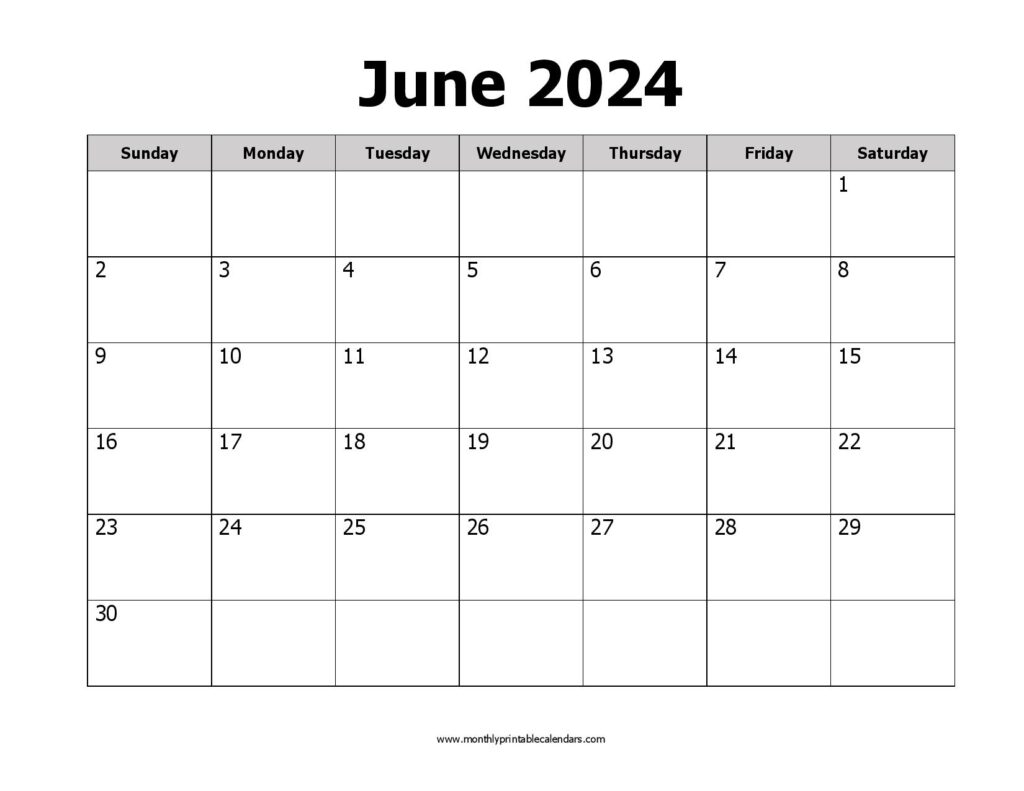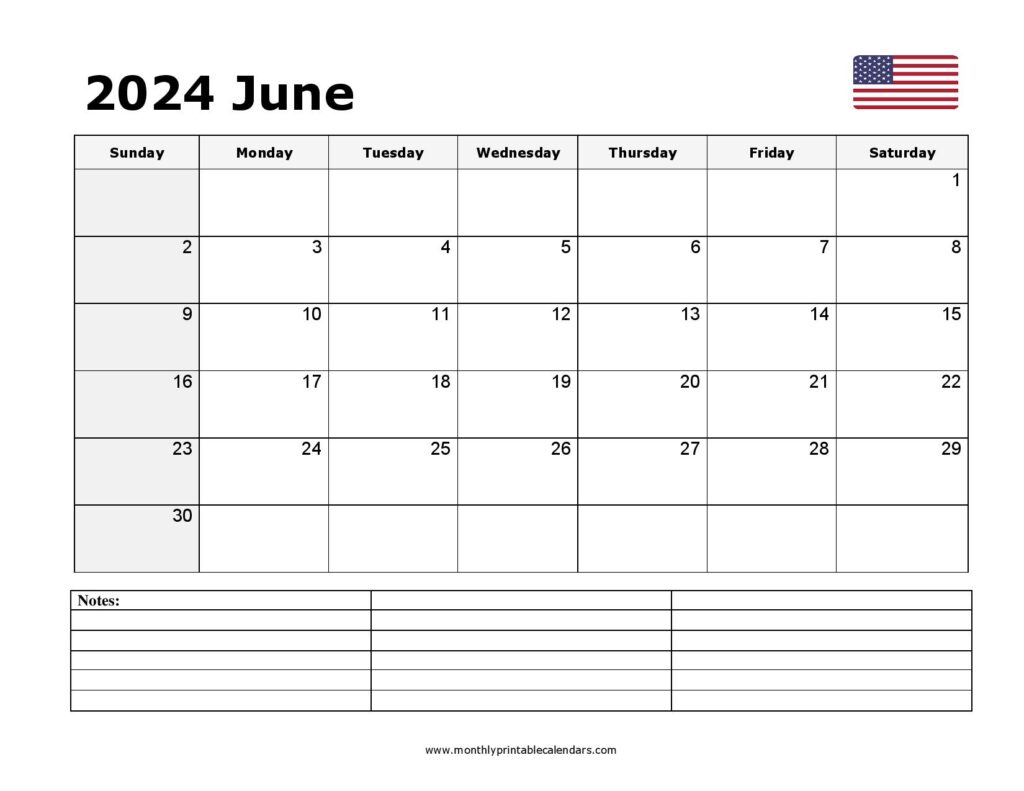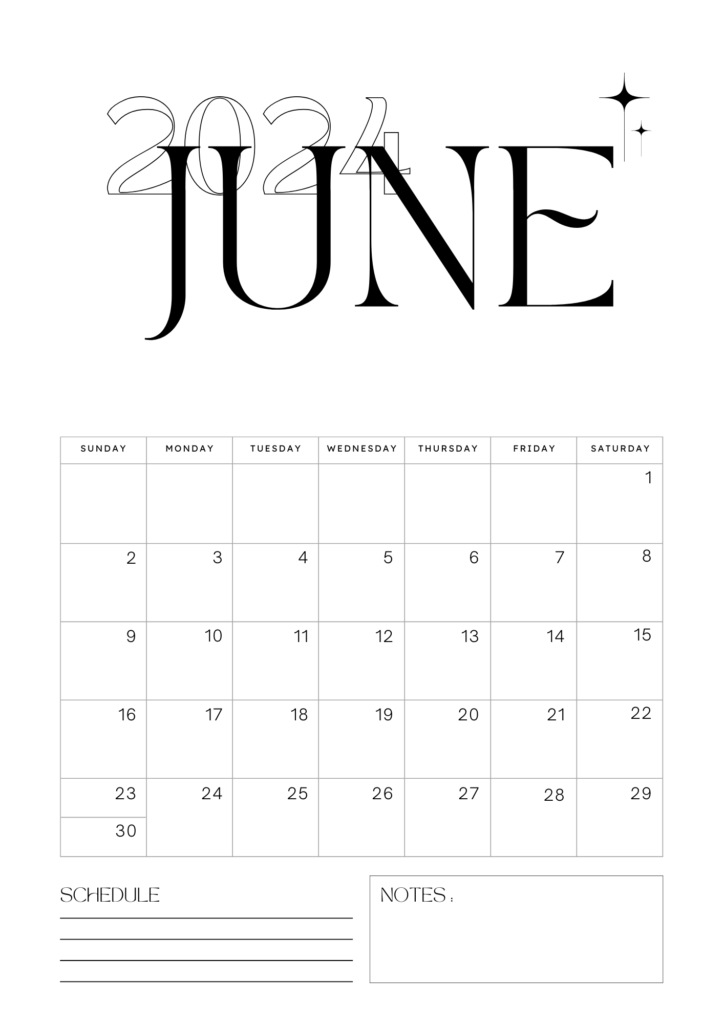 Download Printable June 2024 Calendar Without Wasting Any Time !!!
The month of June has 30 days in it. For planning holidays, you need to check out the June 2024 calendar with holidays. Different type of June month calendars are shared here such as blank calendar, notes calendar, holiday calendar, etc. Every calendar type has its own use and importance. Choose your calendar type wisely, download it, and take a print-out for your use. All calendars are available for free download in PDF format.
We all are living in a highly competitive world which is challenging. You can't afford to be wasting time on doing things which aren't adding any value in your life. Time management is a skill that you must master in order to get hold of your time and life. Download free blank June 2024 calendar printable for managing the work activities of this month. Do check out the links below to download calendar for any month of the year 2024.
Calendars for 2024: January 2024. February 2024. March 2024. April 2024. May 2024. June 2024. July 2024. August 2024. September 2024. October 2024. November 2024. December 2024, 2024 One Page Calendar