And the year 2024 is here, we are also here to update you all with a fresh collection of printable 2024 calendar templates that are available for free download in an editable and printable format. Do check out the collection of yearly 2024 calendars here and download a suitable one for your use. Yearly calendar is best suited for planning and managing the yearly work activities.
A printable calendar acts like a great time management tool that can be used for planning and managing time in an efficient manner. A printable calendar will serve as a reminder for meeting, events, birthdays, etc. Plenty of yearly calendars are shared on this page, feel free to download and use any of the calendar template. Start off this year by setting some realistic goals for yourself. Setting resolutions is for lazy people, organized people set yearly goals and work hard every single day to accomplish those yearly work goals or objectives. Go through the collection of yearly calendars below and download a suitable one for your use.
Blank 2024 Calendar Printable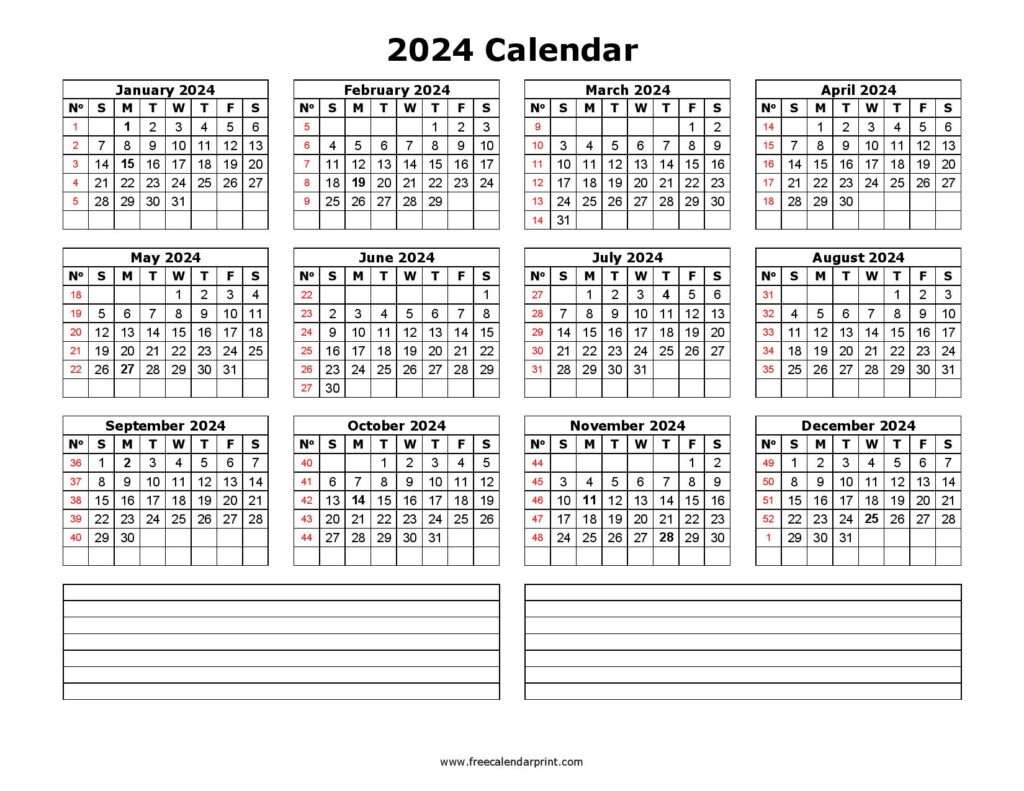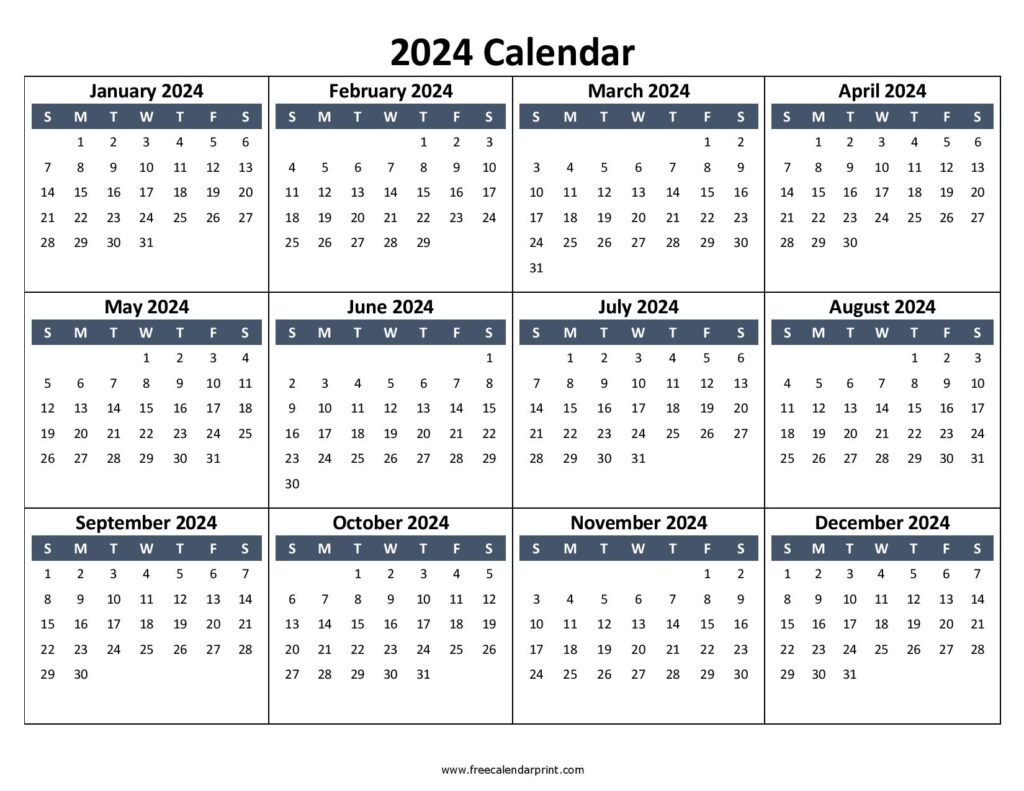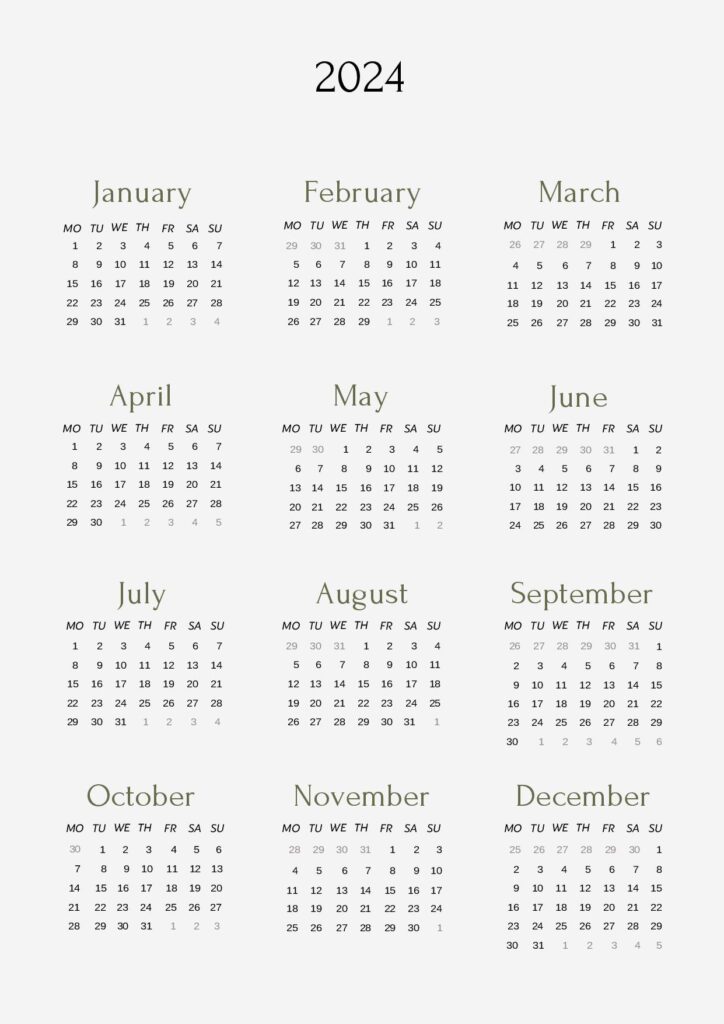 A blank calendar is the one where nothing is written apart from few important details. There is an ample space where you can write down work activities, add reminders, set time for meetings, etc. There are numerous benefits of using a printable calendar and that's why plenty of calendars are shared on this page. Different calendars are shared here such as blank calendar, holiday calendar, notes calendar, etc. Each calendar type has its own uses, choose the calendar as per your work need or requirement.
How Can I Use 2024 Calendar Printable?
Students and working professionals often fell short of time for a lot of work activities because they are not managing their time well. We all struggles with time and work management issues. All students and working professionals are advised to download a monthly calendar and begin the process of planning their monthly work activities. You will be able to accomplish more in less time once you have everything organized or planned and on top of that you will feel more relaxed and stress free.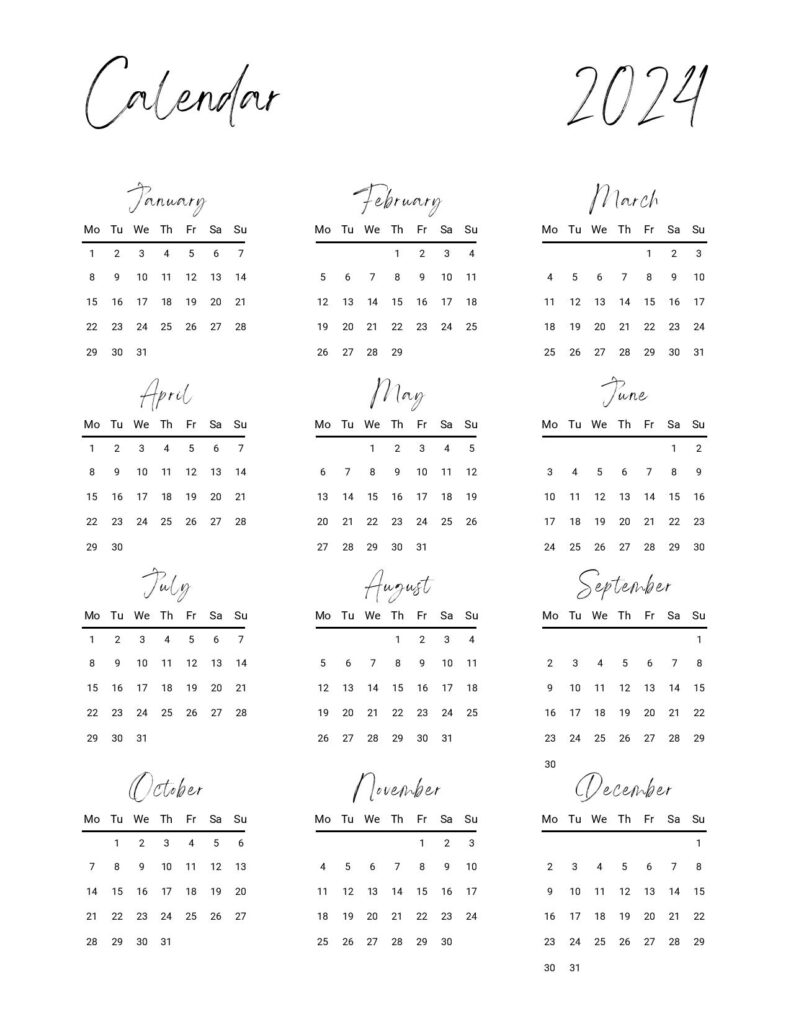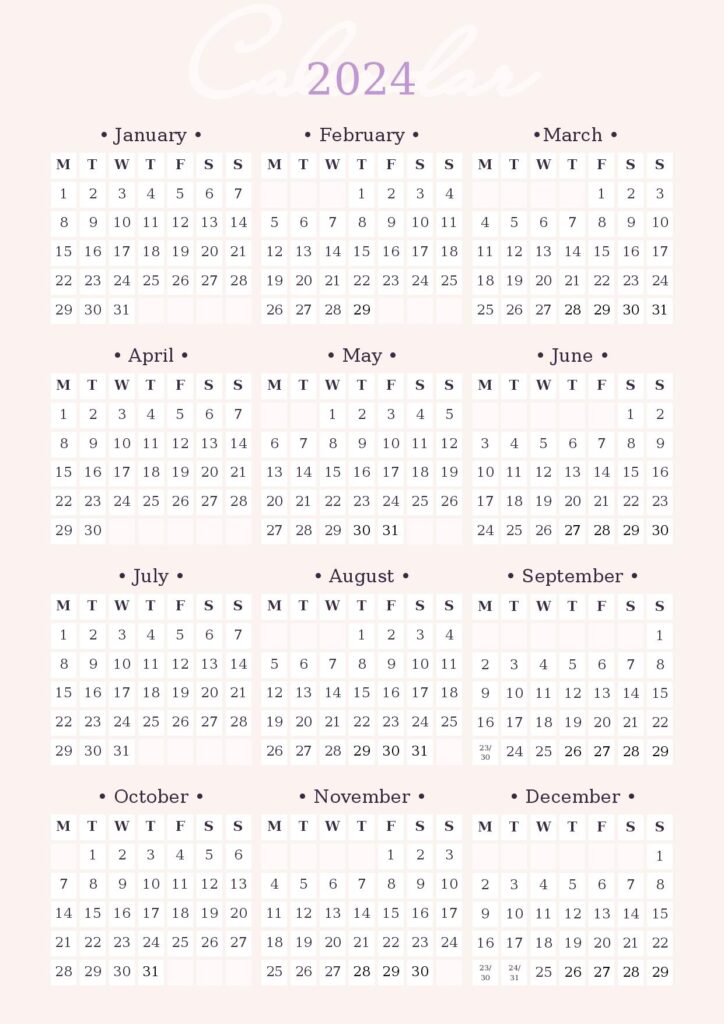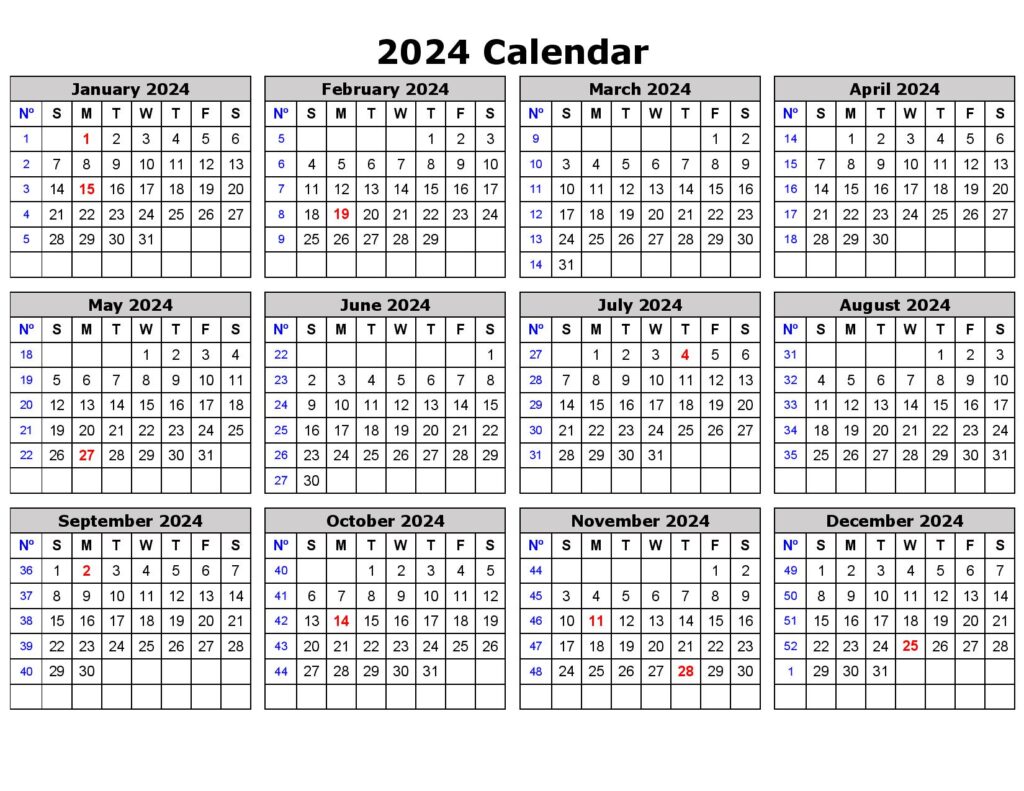 Download Printable 2024 Calendar Without Wasting Any Time !!!
We all waste a lot of time in doing things that are not adding value in our life. And that does not mean you should be spending time doing fun or enjoy. You just need to remove the work distractions and focus on work only during working hours. A good work plan is the one where you have time for academics/professional work, fun, recreation, family, and friends. We advise all our users to use a printable calendar in order to sort their daily life work activities. Always remember you should be the one controlling your life and it should not be the other way around.
Make sure to incorporate little breaks or relax time in your calendar, filling up your calendar with work from end to end will make you exhausted. Therefore, its essential to have some time to calm down, relax, and reset. We understand finding time is hard when the workload is challenging but you can take small breaks to re-energize yourself. Make sure to take care of your health, plan your fitness routine and meals.
Calendars for 2024: January 2024. February 2024. March 2024. April 2024. May 2024. June 2024. July 2024. August 2024. September 2024. October 2024. November 2024. December 2024, 2024 One Page Calendar