August 2023 calendar printable is great for managing the work activities of this month. If you are person who like to be organized and disciplined then do check out the calendar templates here for this month and download one for your use. Download and print any of the monthly calendar from this page for free. A work calendar works the best as it helps you to get organized with your work. Printable August 2023 calendar will help you in organizing your time and work activities for the entire month. Below you can see printable calendar available for free download in PDF format, so you can easily pick which one is most suitable for your needs and habits.
Have a look at the entire month through the calendars here and plan the important work activities. The utilization of the printable calendars has made the process of work planning and tracking a lot more easier and fluent. You only need to download a copy of the calendar from our website and open it with an Adobe Reader programme like Adobe Acrobat Reader DC because the blank printable calendar is already in PDF format.
August 2023 Printable Calendar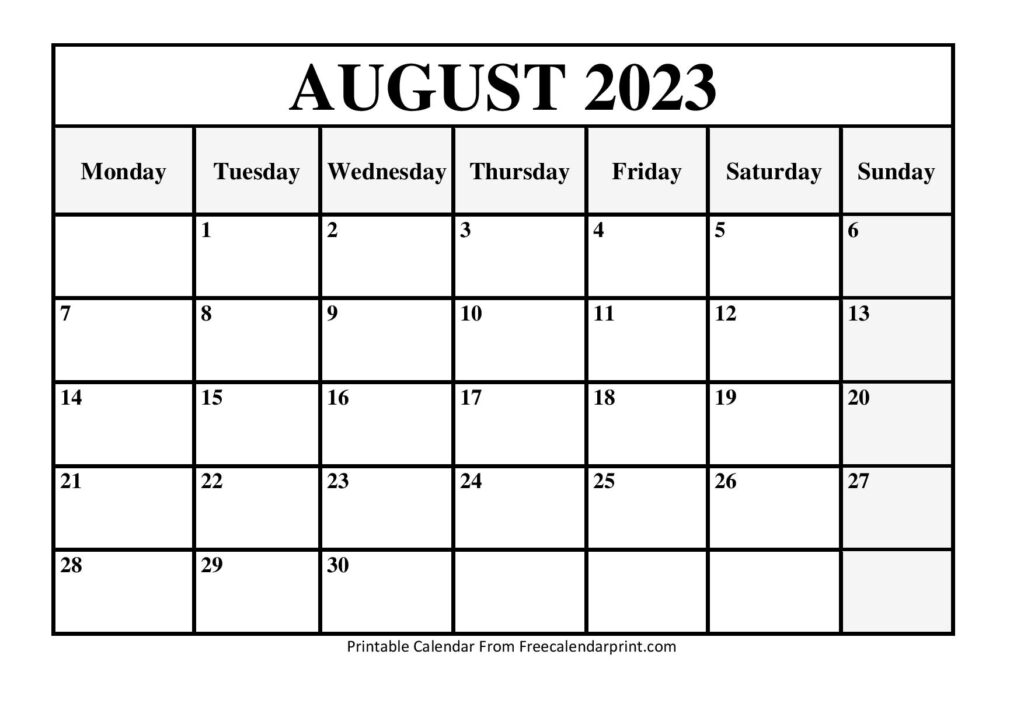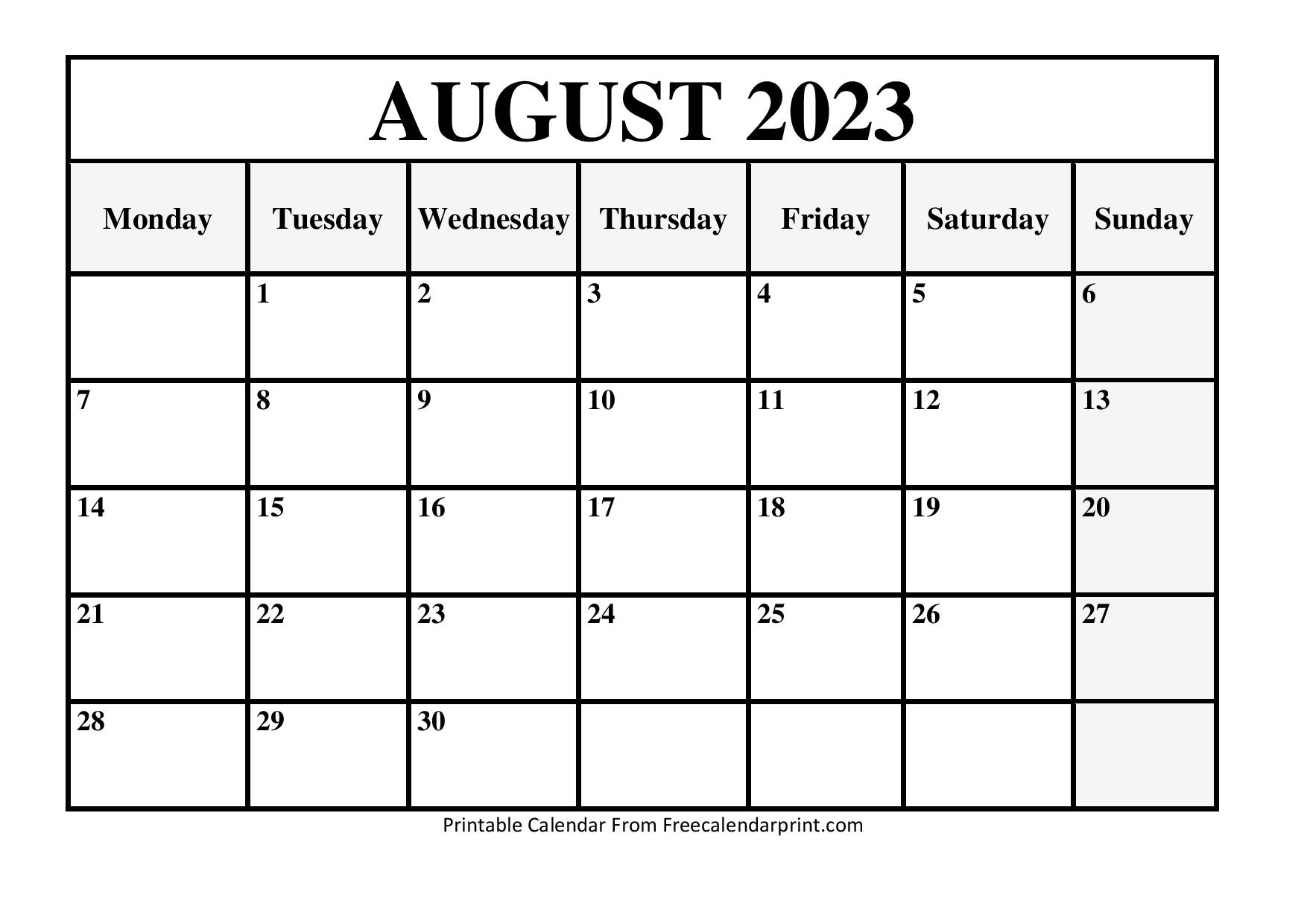 If you are looking to stay top on all the work activities, you can check out the printable calendar on this page and download one for your use. With the help of printable calendar August 2023 templates, one can easily plan the special days and events. Moreover, the August 2023 calendars are here for free download only.
These August Calendars are set for 31 days including a US National Holiday. It's simple to print a calendar from this page and begin the process of work planning and tracking. Keep a check on the holidays as well to plan them in a best way. Make your holidays more fun and productive by planning them. Do not forget to use our August month calendars for work planning, scheduling, and tracking.
Printable August 2023 Calendar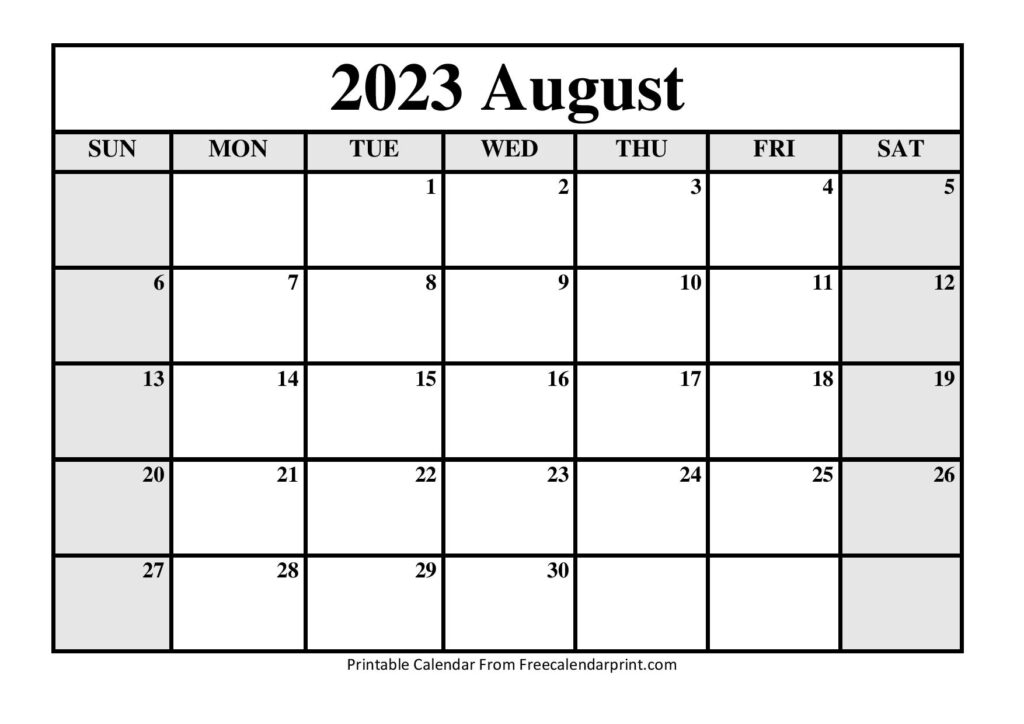 As you can see different type of printable calendars are shared on this page for the month of August 2023. Each calendar template has some different to offer. You can edit or customize them with your own daily schedule, add reminder, write down notes, and keep track of important events throughout the month. Different versions of the printable calendar templates are available here.
August is the eighth month of the year that lasts for 31 days as per the Gregorian calendar. Keep a track of each day of this month with the help of free printable calendars shared on this page in PDF format.
August 2023 Calendar Printable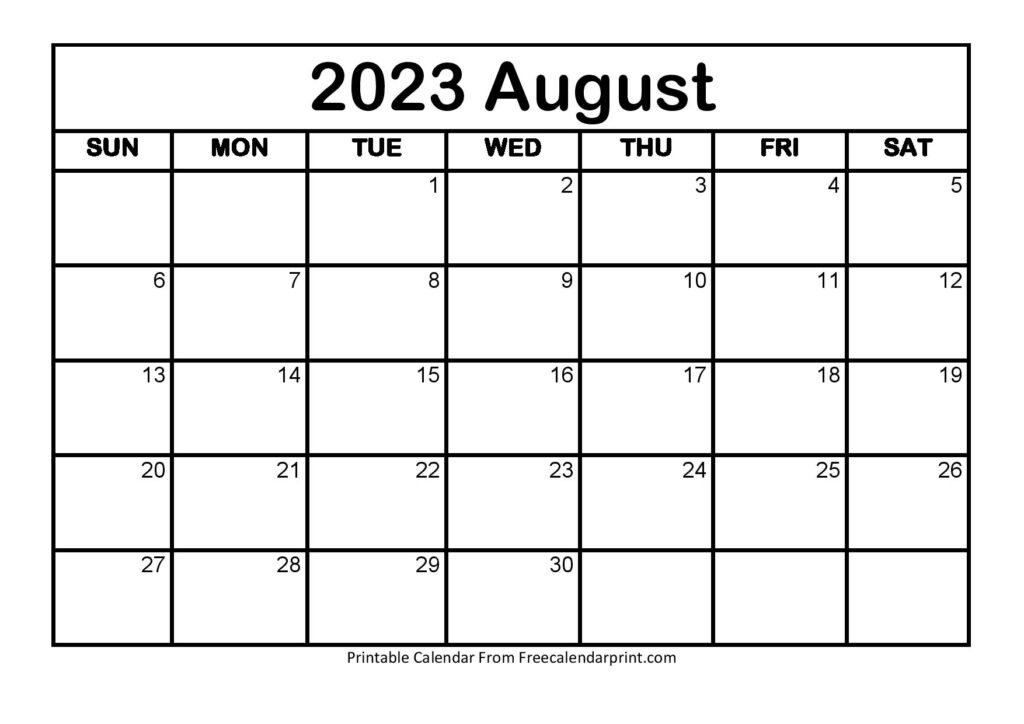 Free Printable Calendar August 2023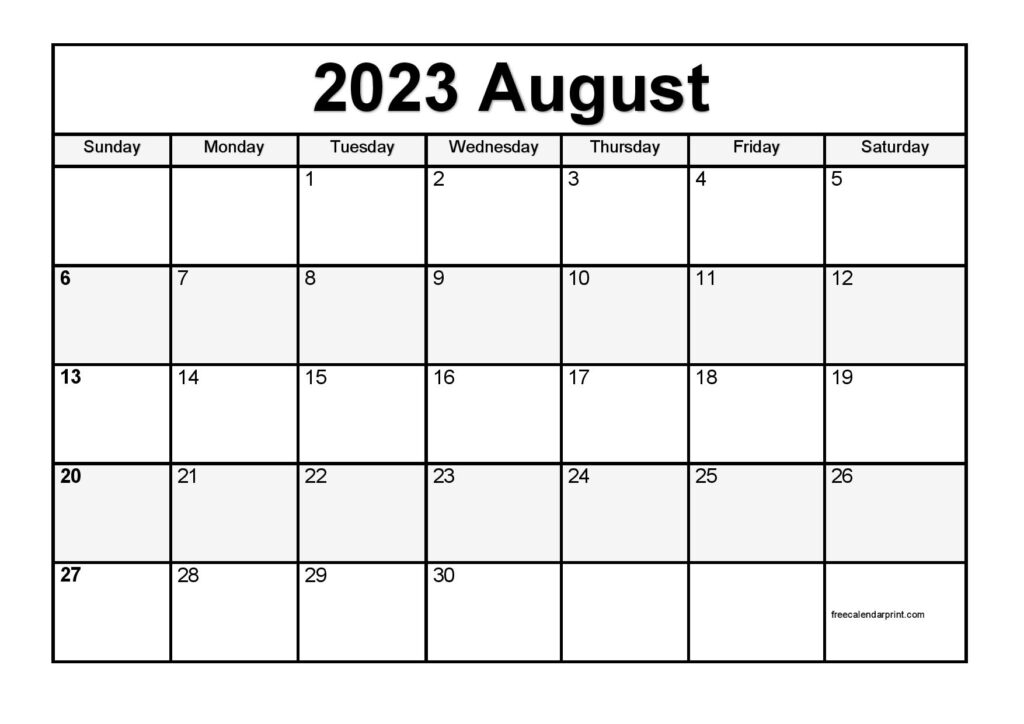 Holidays & Events in August 2023
There is no Federal Holiday in this month but there could be local observances that you must keep a check on. Holidays are an essential part of our life, holiday is necessary to keep the good balance between the personal and professional work. Make the most out of your holiday period by planning it well.
Planning for the holidays requires the use of a calendar. This calendar can be used to schedule any type of trip or outing. Enjoy your holidays to the fullest by getting together with friends and family. Utilize the calendars that are printable from this website to make your holidays more enjoyable and productive.
Useful Calendars
Conclusion
Now you have enough printable calendars for August 2023. Feel free to download and use any August month calendar template from this page. Download a printable calendar and print it off for your use. The basic purpose of using a calendar is to keep a check on the important dates, events, and plan work activities.