Access and print the June 2023 Calendar Printable from here, all the calendars are available here in printable format. Now you know how to get the free printable in downloadable and printable format. A link is shared below each calendar preview, click on the link to download a printable calendar in PDF and print it off for your use. Do not miss the free printable June 2023 calendars here, you can even download Printable July 2023 calendars and plan the next month's work activities.
The seasonal equivalent of December in the Southern Hemisphere is June in the Northern Hemisphere, and vice versa. The sun rises in the constellation of Taurus at the beginning of June and in the constellation of Gemini at the end of the month. Just like any other month, work planning is essential for this month as well. Below you can see fantastic printable calendars for this month, so why not download them and plan the work activities for this month.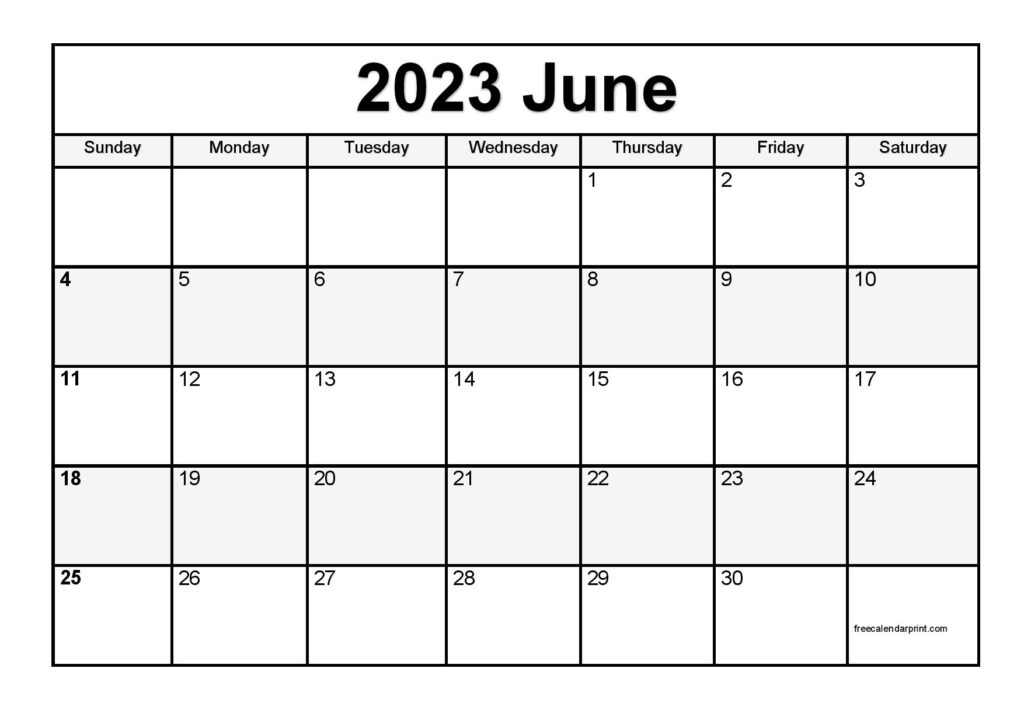 June 2023 Printable Calendar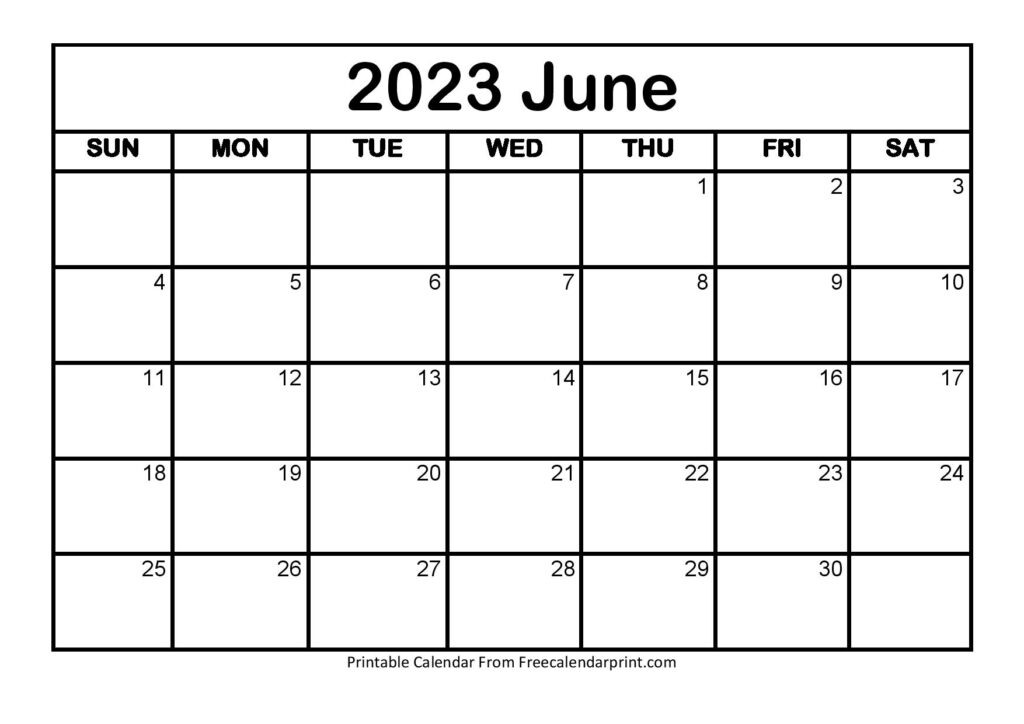 For the convenience of our users and to save their month, we have only shared the free printable calendars on this page. By just clicking the download button and printing out the blank June 2023 calendar, you can start organizing and planning the occasions, getaways, and special days that will occur during this beautiful month. Our calendars have already been designed to print on and can be viewed using any.pdf reading program. The best part is that you can print as many copies as you want.
Blank June 2023 Calendar Printable
All the calendars are loaded with the correct amount of days and have major holidays included. The design of each calendar is different from another, but the core purpose remains the same. You can see different calendars here because people have different choices when it comes to printable calendars.
Printable June 2023 Calendar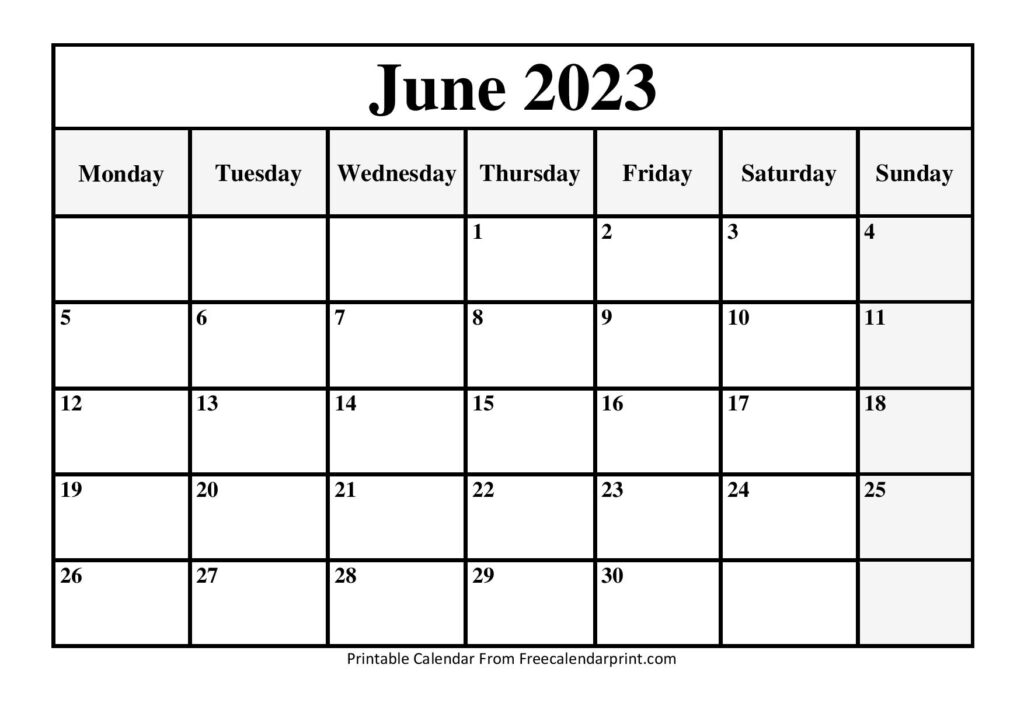 Free June Calendar 2023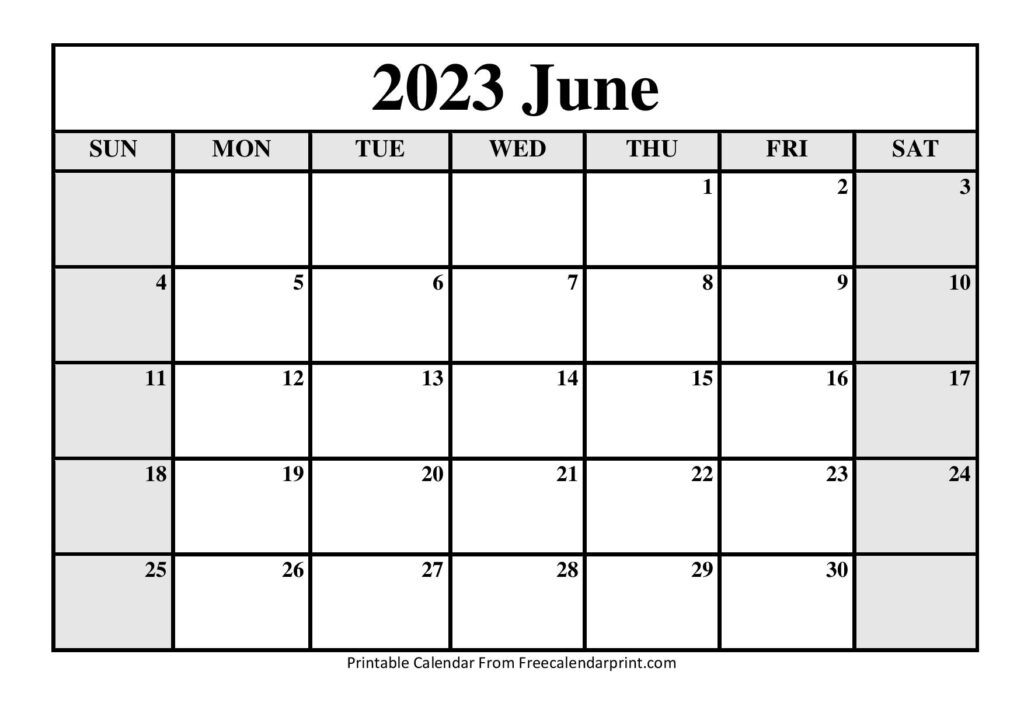 Holidays & Events in June 2023
This month has one Federal Holiday i.e. Juneteenth which is observed on Monday, June 19, 2023. Apart from the Federal Holiday, there could be many other local observances and events as well. Do keep a check on the local events and plan them well. Use a holiday calendar to plan your holidays and make the most out of them. Holidays are meant for fun with family and friends. Make the most out of your holiday by planning it. Multiple printable calendars in different layouts and formats are available here, grab any printable calendar and print it off for your use.
In the United States, Juneteenth is a federal holiday honoring the liberation of African Americans from slavery. On June 19, 1865, Union Army general Gordon Granger issued General Order No. 3, which declared liberation for enslaved people in Texas. This day is known as Juneteenth.
Free Printable
Get start the month by printing off the free August 2023 calendar. Get a personalized version of the printable calendar that can be used for both personal and professional work activities. Nothing works better than a self-made work planner when it comes to planning the monthly work activities.
Using a printable calendar for September 2023 is a terrific way to get organised. You can choose from the multiple designs of printable calendars, and find the one that you need. These online calendars are a terrific way to get things done and make sure you don't forget anything important, whether you use them at home or at business.
We've developed blank printable calendars for the months of October 2023 because we want to help you become organized. Print out this free November 2023 calendar to keep yourself organized.
Monthly calendars that are printable are a terrific tool for both individuals and organizations. Because you can carry them around the house and utilize them wherever you are, they will be handier than an electronic calendar.
Check out the calendars for December 2023 which is the last month of the year. You must be having a lot to accomplish as this is the last month, so why not download printable calendars and get hold of your work activities and plan the work for the entire month. Accomplish all your work activities now.
Conclusion
To conclude, June is the month of getting the work done and enjoying joyful outdoor activities. Spend this month beautifully by planning it with the help of a printable calendar. Keep yourself organized, and focused, and remain on the work path by planning the entire month's work activities. Download the printable June 2023 calendar for free from this page.